Senior VP has moved through the ranks and worn many hats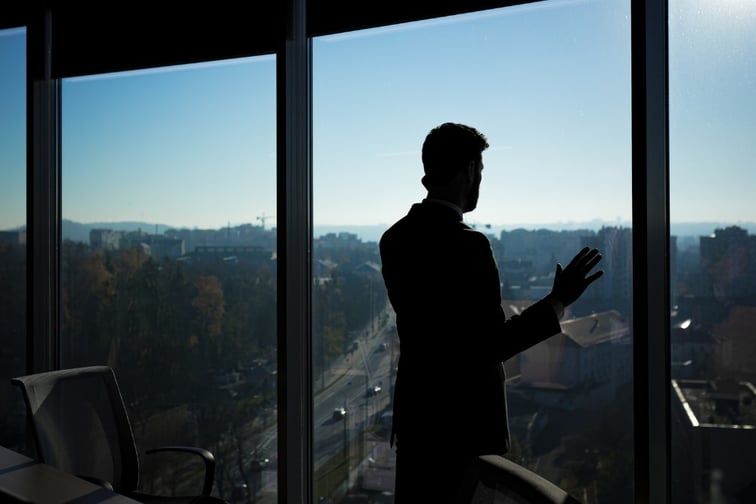 Rich Gobler, senior vice president, Western United States, at Burns & Wilcox, has had the kind of career you don't see much these days. Once he entered the workforce he started moving up – but he never needed to move around. 
After a family connection helped him get hired and trained at Burns in Wilcox in 1998, the company sent him to San Fransisco to build up the business on the West Coast.
"We've grown the office a bunch since then, but I'm still here," he said. "I'm 23 years in San Francisco, 25 years with Burns & Wilcox. Throughout those 25 years, I progressed and became the biggest producer in the company – then I got more into management."   
Having moved through the ranks and worn many different hats, Gobler is passionate about helping employees achieve the same type of longevity and loyalty.
"Since COVID, everyone in this market is trying to hire everybody else – and we've had really strong retention," he said. "We're proud of that. I do a lot to ensure it is a great place to work. Associate and career engagement—and just engagement in general—to keep people here for a long time. That's going to keep our growth going where we want it." 
But his focus on retention isn't entirely altruistic – it's smart business, too.
"We want you to be here a long time because when you are, you're more valuable to our clients and to Burns & Wilcox," said Gobler. "You learn more. You're faster. You just know what our customers need and then you provide better service."
One of the cornerstones of this philosophy is emphasizing producer development. In the insurance industry, producers play a pivotal role as frontline warriors, the ones who interact with clients, understand their needs, and tailor solutions accordingly. Recognizing this, Gobler pays a lot of attention to the nurturing of these key players – though not at the expense of other employees.
"Producers aren't the be all and end all – working here, everyone's equally important regardless of your position within the office." 
However, for his producers, he's had a big hand in developing the Producer Fast Track program.
"Producer Fast Track is going to enable us to identify who we want, and what the time frame is to make sure they become producers and get that opportunity," he said. "That's what I went through in the past and it worked really well. I was brought in, told I was going to be a producer and then given a timeline."
Producer development isn't just about training; it's about creating an environment where producers can thrive, innovate, and deliver their best. Gobler understands that for producers to be effective, they need a work environment that is conducive to creativity, encourages continuous learning, and rewards innovation. However, creating this kind of positive culture doesn't just happen – it's something that Gobler is very intentional about. 
"We have to talk about it and say, 'well, how do we make it a great place to work?'. And it's more than having some good benefits or some free stuff in the kitchen. It's the people you hire, making sure they understand they're part of it. The majority of making a great place to work is creating a culture where they can grow."
And post-COVID the challenge of retaining talent and ensuring a positive work environment has become even more pronounced. Gobler, with his forward-thinking approach, was quick to recognize and address this.
"Getting our culture back in the office after the pandemic has been a huge impact on our training and development," he said. "We've always had a strong culture, but there's something special about being in-person."
This focus on culture and retention has reaped rich dividends. It's why the company has won a Great Place to Work award for four consecutive years. And, business-wise, it's how it has managed to grow organically. 
"We want to continue to expand our reach with agents and clients as well as keep the organic growth going," Gobler said. "We're looking for acquisitions as well. But we've had very strong organic growth and we would like to keep that growing in the strong double digits." 
Something which is only possible with the right team and the right culture. 
Keep up with the latest news and events
Join our mailing list, it's free!