Firm revamps outlook, expects clear rise in profits in 2024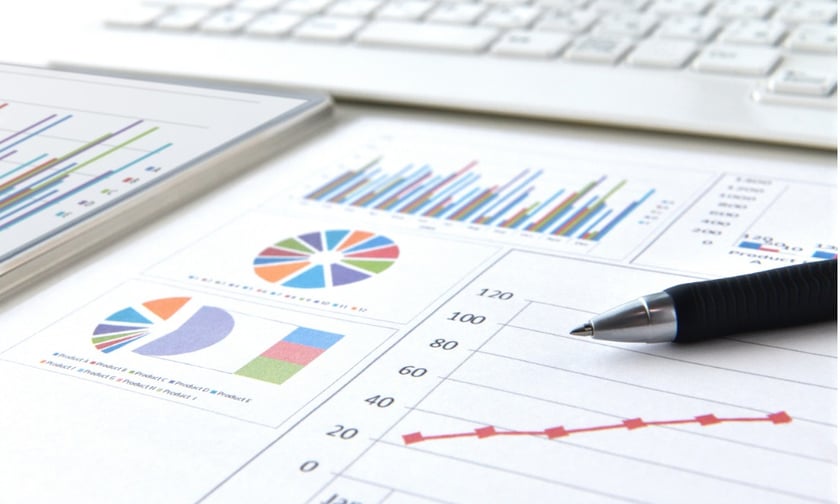 The Talanx Group has reported a substantial increase in its group net income for the first nine months of 2023, reaching €1.279 billion. This robust financial performance has led the company to revise its full-year earnings forecast upwards, now anticipating over €1.5 billion.
Looking further ahead, Talanx expects its group net income to surpass €1.7 billion in 2024, exceeding its previous medium-term target of around €1.6 billion in 2025. This marks a significant achievement for the group, achieving and surpassing its target a year earlier than planned. Talanx intends to unveil new targets for 2025 in March 2024 alongside its 2023 financial statements.
During the period up to Sept. 30, Talanx's insurance revenue increased by 8% year-on-year to €32.3 billion, with a double-digit rise of 11% when adjusted for currency effects. The group's operating profit saw a 23% increase to €2.8 billion, and its net income grew by 38% to €1.3 billion. This growth was evident across all divisions, with primary insurance in particular enhancing its contribution to group net income from 43% to 47%. The return on equity stood at 18.4%, well above the strategic target of over 10%.
Key to this performance was the strong insurance service result, driven by inflation-related price hikes and large loss payments staying within budget. In 2023, the group adopted new IFRS 17 and IFRS 9 accounting standards, ensuring comparability with prior-year figures.
The insurance service results for the first nine months of 2023 rose by 44% to €2.6 billion, with Primary Insurance experiencing a 66% increase, attributed to inflation, interest rate effects, and large loss payments. Large loss payments reduced to €1.6 billion from €1.9 billion the previous year, with the pro rata large loss budget of €1.7 billion not fully utilized. Notably, the group faced a significant loss from the February 2023 earthquake in Turkey and Syria, amounting to €329 million.
The net insurance financial and investment result before currency effects was €1.0 billion, a decrease from €1.2 billion. However, the higher insurance service result compensated for this, resulting in a substantial rise in both operating profit and group net income. Operating profit surged by 23% to €2.8 billion, and Group net income increased by 38% to €1.3 billion. The Solvency 2 ratio as at Sept. 30 was a robust 222%.
In the third quarter, insurance revenue grew by 7% to €11.4 billion. The insurance service result improved significantly to €950 million, and operating profit increased to €802 million. Group net income for the quarter saw a substantial rise to €452 million, and the combined ratio improved to 93.3%.
"The Talanx Group can look back at an extremely successful nine months: we shall exceed our ambitious financial targets for 2023 and have lifted our earnings forecast to significantly more than €1.5 billion. Primary Insurance made a major contribution to this, generating strong operating profit and above-average growth. This demonstrates our continued resilience, even in a challenging market environment, and shows that our focused strategy is paying off sustainably," Talanx AG board of management chairman Torsten Leue said.
"Based on our strong results in the financial year to date, we are expecting to reach our medium-term target, which was originally for 2025, a year earlier than planned. Furthermore, we shall exceed it with our new target for Group net income of €1.7 billion," Leue said.
What are your thoughts on this story? Please feel free to share your comments below.
Keep up with the latest news and events
Join our mailing list, it's free!