"The fact that I'm still in the industry indicates how successful that process was"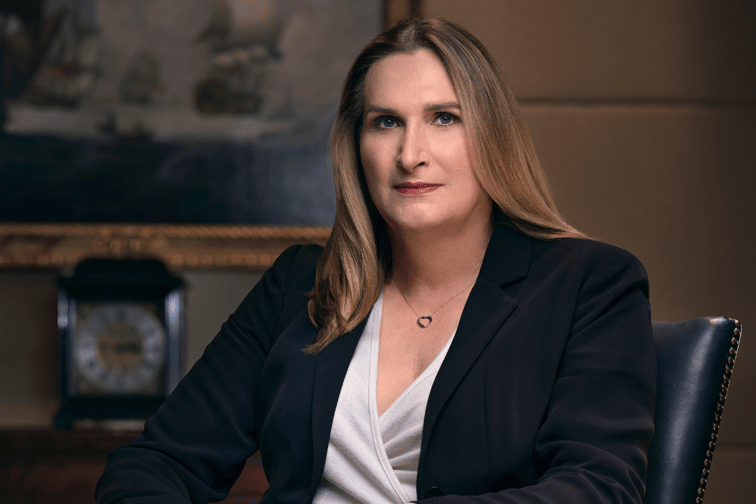 Image credit: Franklin Rodgers
Rebecca Mason (pictured) still clearly remembers the day she gave formal notice of her transition at Aon Underwriting Managers more than two decades ago.
"We started having preliminary discussions a year before the actual transition day," she recalled. "For the most part, the world kept on turning. I would turn up and do my work.
"When the day came, all the female staff and I had a coffee before I walked into the office. I had an entourage of girls coming in with me on that first day."
It was a pivotal moment that would mark a new phase in Rebecca's journey, as well as in the insurance industry's journey toward diversity, equity, and inclusion (DEI). Rebecca is the first openly trans woman in Lloyd's of London.
When asked how she felt the day her female colleagues walked in with her, Rebecca paused before answering, her voice emotional.
"I felt protected during that time," she said. "My ally took a lot of the heat for me. She answered all the questions people didn't feel comfortable approaching me about directly."
"The fact that I'm still in this industry 22 years later indicates how successful that process was."
The importance of allyship and workplace support
Rebecca, who began in insurance in the late 1980s, said her career is split into two halves on either side of the millennium.
"Before I transitioned, around the millennium, I moved from the broking fraternity to the underwriting fraternity, where I've pretty much remained ever since," she said.
The most striking aspect of Rebecca's story is how it shows what a supportive workplace looks like for an individual affirming their gender. One of the critical factors in her successful transition was having a strong ally who helped engage with HR and management.
"She brought other people on board and formed a protective shell around me," Rebecca said. "With her help, I engaged with HR, who said, 'OK, we'll help you on this journey.'
"There was no pushback. I couldn't ask for a more supportive environment, and this was 22 years ago, so to be in that time and be supported in that way was amazing."
Is insurance making progress in DEI?
Though her transition proved no major hindrance to her insurance career, Rebecca admitted there were still bumps in the road.
"There were people who demonstrated behaviours that I don't think this day and age would be considered acceptable," she said.
"I think that's part of the industry's progress insofar as behaviours like that would not be accepted. Now they will be dealt with, and individuals perpetuating such things would be dealt with accordingly."
While the insurance industry has come a long way in fostering diverse, inclusive spaces, Rebecca said there are still many ways organizations can support trans individuals.
"I think a lot depends on the size of the organization involved. I transitioned in a large organization, and the larger companies are more geared up and have the processes and procedures to manage it," Rebecca said.
"In a smaller entity, it might be more challenging because there may not be as many processes and resources in place."
For Rebecca, having the proper infrastructure can help make transitioning more seamless in the day-to-day workings of an organization, setting trans people up for success.
"It's not about making a huge fuss about it," she said. "It's getting little things done. I took about a week off when I transitioned, and in that week, my e-mail address was changed to my name and all the correspondence from my old e-mail address was routed to my new e-mail address. All the appropriate communications had gone out.
"That's what good looks like. It's doing what you need to do and letting that person carry on and do their job."
What do you make of Rebecca Mason's journey as the first openly trans woman in the Lloyd's market? Share your thoughts about this story below.
Keep up with the latest news and events
Join our mailing list, it's free!