Further corrective action and layoffs on horizon for wider industry, CEO predicts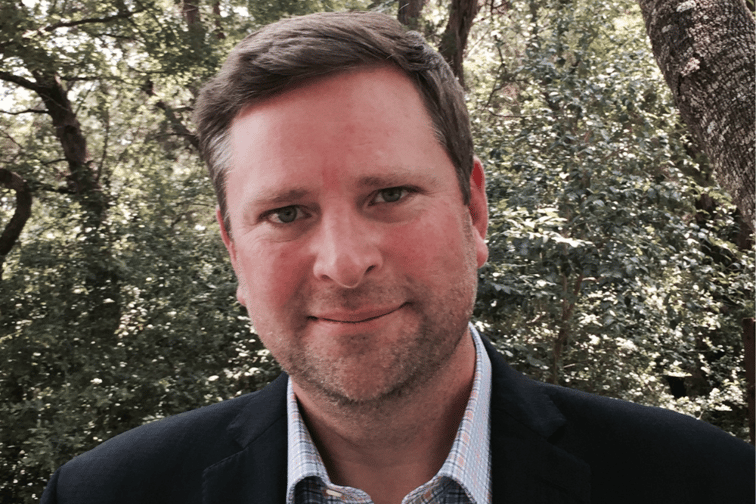 In August, Hippo Insurance took what has been seen by some as a radical step and pushed pause on writing new business nationwide across its homeowners' portfolio, in a move that has been described as "bold" by its CEO as the insurtech looks to gradually get back to business.
"It's a bit our personality – when we see something that we need to do, we take bold, decisive steps to do it," Rick McCathron, Hippo Insurance CEO, told Insurance Business. "There are some people that think 'wow, that was aggressive but prudent', there are other people that had concerns around 'are you overreacting, are you taking a knee jerk reaction to something?'
"Our view is, we knew we had to improve the portfolio, so instead of taking a year to do it, let's do it now."
The CEO looked to hail losses in the second quarter as a "hiccup" that pushed the insurtech to reduce volatility in its book.
Hippo Insurance new business shutdown spooked agents but will speed up improvements – CEO
Quizzed whether its actions may spook its agent partners, McCathron acknowledged: "I think it does."
"I grew up in an agency family, so we don't take these decisions lightly," McCathron said. "When we have to win we have to make and take actions like this, but I think agents realize generally that the entire P&C industry is struggling right now and companies need to make sure they're in it for the long game, and sometimes you have to make decisions that are tough."
Hippo's agent partners may not "like" the situation but have "acknowledged" it, with many working to move insureds away from Hippo in areas the insurtech is shying away from, McCathron said.
"I appreciate the collaboration, it's rough on everybody, but we'll get through this as an industry," he said.
The insurtech, which acts as an MGA and has its own capacity through group company Spinnaker Insurance, has reopened its builder channel for new business and has put "significant" rate filings in place across most of its markets, McCathron told Insurance Business from Insuretech Connect in Las Vegas, where the company debuted its Q3 2023 results.
Other steps have included increasing deductibles and non-renewing "certain portions" of the business.
More corrective action needed and expected across the industry, Hippo Insurance CEO predicts
Major carriers have taken corrective action across their personal lines insurance books of business in 2023, including State Farm, Farmers Insurance, and USAA pulling out or limiting business in California and Farmers having exited own branded business in the Florida market. Challenges cited have included the inflationary and economic environment in addition to natural catastrophe pressures.
"If you're a State Farm agent in California, and they stop writing new business in California, that [to the agent] is the same as State Farm stopping writing new business everywhere," McCathron said. "It's all local to the agent and so this is an industry challenge and we're just moving faster than most and correcting the action."
Carriers and insurtechs take layoffs action, but Hippo Insurance CEO hopes the business is done for now
Insurance companies have also undergone a tranche of layoffs in 2023, with GEICO cutting 6% of its workforce (or 2,000 staff) in October, Liberty Mutual slashing 850 jobs that same month, and Farmers cutting 2,400 jobs as confirmed in August. Hippo, too, confirmed it was trimming its workforce by 20%, or 120 employees, in late October.
"I certainly hope we're done with them," McCathron said of job cuts at Hippo. "When we make these decisions, just like shutting down new business, we try to bite the bullet and make the decision and move on, so we don't anticipate any further [job cuts] as long as we continue to perform."
Nevertheless, the CEO caveated that in the homeowners' insurance business it can be "impossible to predict" how weather, which has a "unique way of changing results", might impact performance.
"As long as we have the discipline and we have the fortitude to make these tough decisions and move forward – and yet we recognize these are people's lives, and we try to be as generous as we can in that process, and we appreciate the work everybody's been doing – at the end of the day, we need to make sure that this company has a long future," he said.
McCathron predicted further layoffs from other insurance companies, with positive developments being seen on the auto side but homeowners' stability still "a year or two away".
"I don't think the industry has corrected as much as it should," McCathron said.
Hippo Insurance reports "best quarter as a public company" – what's next as insurtech sees loss of $53 million?
Looking forward as the insurtech reported its "best quarter as a public company", McCathron was upbeat on the future and getting back to business.
"There's a massive disproportionate reduction in the P&Ls than there are in the actual premiums, so we've achieved what we want to achieve," McCathron said. "Now we just need to work it through the book of business."
Insurtech Hippo reported a net loss of $53 million and an adjusted EBITDA loss of $38 million. The adjusted EBITDA is anticipated to turn positive before year-end 2024, the insurtech said in its results update.
"We still have work to do, and I will say that every investor has absolutely the right to question, are we doing the right things? Are we putting our resources in the right place? Are we doing what we need to do to make this investment positive?" McCathron said, commenting on concerns raised in a September news release. "When I talk to investors, either bullish investors that have been with us for a long time, or new investors or even frustrated investors, they generally ask good questions, the same kinds of questions we ask ourselves internally, and the same kinds of challenges that we're working hard to solve.
"I don't take it personally – they've invested money into the company, the company has not historically performed, but all the trend lines are looking good, everything's moving in the right direction, and I encourage investors to continue to ask questions, and frankly hold our feet to the fire and make sure that we are doing the right things."
Total generated premium (TGP) was up 38% year-on-year for the quarter, with Hippo's services and insurance-as-a-service business accounting for 65% of TGP in-force.
The insurtech is "at the tip of the iceberg" where it comes to its agency business potential, McCathron, who further referred to Spinnaker sale speculation as "rumors", said.
"Getting revenue from multiple sources is one of the advantages we have, because when something's not going great – there was a period of time, three or four years ago that online direct to consumer marketing costs were expensive – that's OK, we're omni channel.
"We started focusing on partners and agents and other kinds of things, and we have a business –  although it's complex, and sometimes it's hard for people to understand, including in the street from time to time – that actually insulates us from that all or nothing mentality.
"Over time, [all three of our segments] will continue to grow."
Keep up with the latest news and events
Join our mailing list, it's free!