The digital-first carrier recently passed $100 million in GWP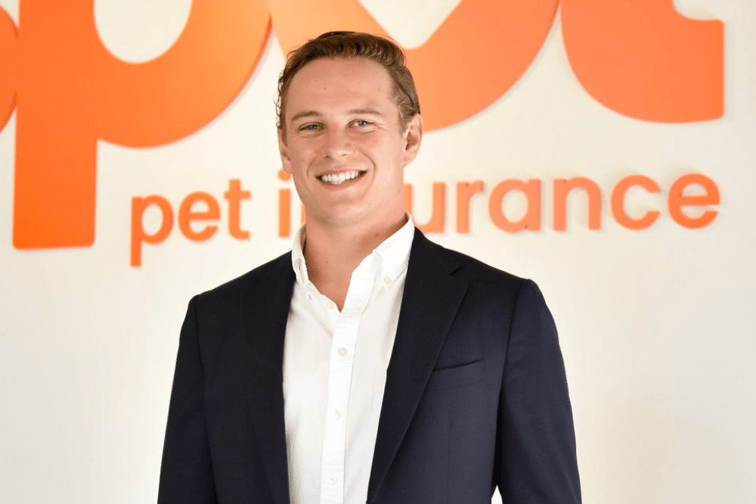 Four years ago, when Trey Ferro (pictured) founded a pet insurance business, he boldly went directly to the consumer, competing with well-established insurers such as Nationwide and State Farm.
Ferro started Spot Pet Insurance when the penetration rate for the product was close to 3%, compared to the UK, which had a 30% penetration rate. 
"It was just an education factor," Ferro said. "No-one in the US knew what pet insurance was."
With a background in digital marketing, Miami-based Ferro set out to create a product that would offer pet owners protection and do it differently than other insurance carriers.
Spot Pet Insurance is now among North America's fastest-growing pet insurance companies, with a 201% growth increase in 2022. It recently surpassed $100 million in gross written premium (GWP). 
Providing the 'Cadillac' of plans for pet owners 
In an interview with Insurance Business, Ferro shared his approach to entering a nascent pet insurance market in the US and Canada.
"We started off thinking every pet owner needed the 'Cadillac' plan," he said. "The super-high annual limit with everything-covered [plan], which is true to an extent. But we wanted to make it more affordable," he said.
"We made our product customizable, which was our differentiator. We were able to reach many different demographics, whether it's the suburban moms who have been pet owners for 30 years or the Millennials who just got their first pet during the pandemic and didn't know how expensive a pet was going to be."
Spot Pet Insurance offers coverage through any licensed vet in the US or Canada, with benefits including payment for microchip implantation, multi-pet discounts, and a 24/7 vet helpline. 
Pet parents can also choose a cheaper accident-only plan or a more comprehensive accident and illness policy, offering more flexibility. 
Another offer that made it different in the market was its no per-incident or lifetime cap, meaning both young and senior dogs can be eligible for pet insurance coverage.
Bringing pet insurance directly to customers 
Spot Pet Insurance has taken a digital-first approach to the market, investing time and effort into its website and ensuring customers have a great experience.
"Our motto is to make sure the consumer has a great customer experience, and we're there for them every step of the way," Ferro said.
The company has also leveraged marketing strategies such as engaging celebrities to tell their pet stories to offer discounts through partnerships with Purina, Miami-Dade County, AAA, and the Mayo Clinic.
"A lot of older insurance companies get out there with cross-selling opportunities. Nationwide, for example, has home and auto [insurance] customers, and they would sell to them, which makes sense.
"Other companies would go through employer channels by reaching out to employers and offering special discounts," said Ferro. "I wanted to meet the customer where they were every day, which is online." 
Passion for pets
A majority of pet owners in the US – 85% of dog owners and 76% of cat owners – consider their furry friends to be members of the family, according to the American Veterinary Medical Association.
Between 2018 and 2022, pet spending in the US jumped more than 50%, from $90.5 billion to over $136 billion, according to data from the American Pet Products Association. 
Ferro admitted that his passion for pets growing up played a role in the creation of Spot Pet Insurance.
"I've always been an animal lover and pet parent," the 26-year-old said. "I've had numerous cats and dogs growing up. 
"My first dog lived until she was 17 years old, and in her final couple of months, she had cataracts and cancer, and our family was going to do whatever it took to keep her with us for any extra days."
More recently, Ferro lost his German Shepherd to cancer. But he credits pet insurance for helping him and his family settle all the vet bills. 
"Thank God we had pet insurance because those bills wrapped up to almost $9,000, and we were able to get 90% of that back through our pet insurance plan. We didn't have to worry about whether this was the best care for her and if we should do it," he said. 
"You can do whatever you need to do to keep your pets happy and healthy and to keep loved ones closer for longer."
What do you make of Spot Pet Insurance's success? Tell us in the comments. 
Keep up with the latest news and events
Join our mailing list, it's free!